Our 5th edition of DataBeers Brussels took place on 18 January 2018 at Muntpunt in Brussels. DataBeers is a free event (including the beers!), however registration is mandatory. A central part of each meeting is a selection of short (<7min) and entertaining talks about data in a relaxing environment while having some beers.
Programme:
19:30 – We open the doors (and beers!)
20:00 – The talks start
21:30 – After the talks we move downstairs to MuntPunt Grand Cafe for more beers and networking
Speakers:
Ellie D'Hondt from iMec on "Making health data valuable"
Michael Gillon (University of Liège), one of the The 100 most influential people in 2017 by TIME magazine, on "How to detect extraterrestrial life with some Trappist beer and speculoos?"
Genevieve Quek from UCLouvain on "Brain waves and periodicity: Finding signal in the noise"
Gautier Krings who will tell us how to "Simulate all the things"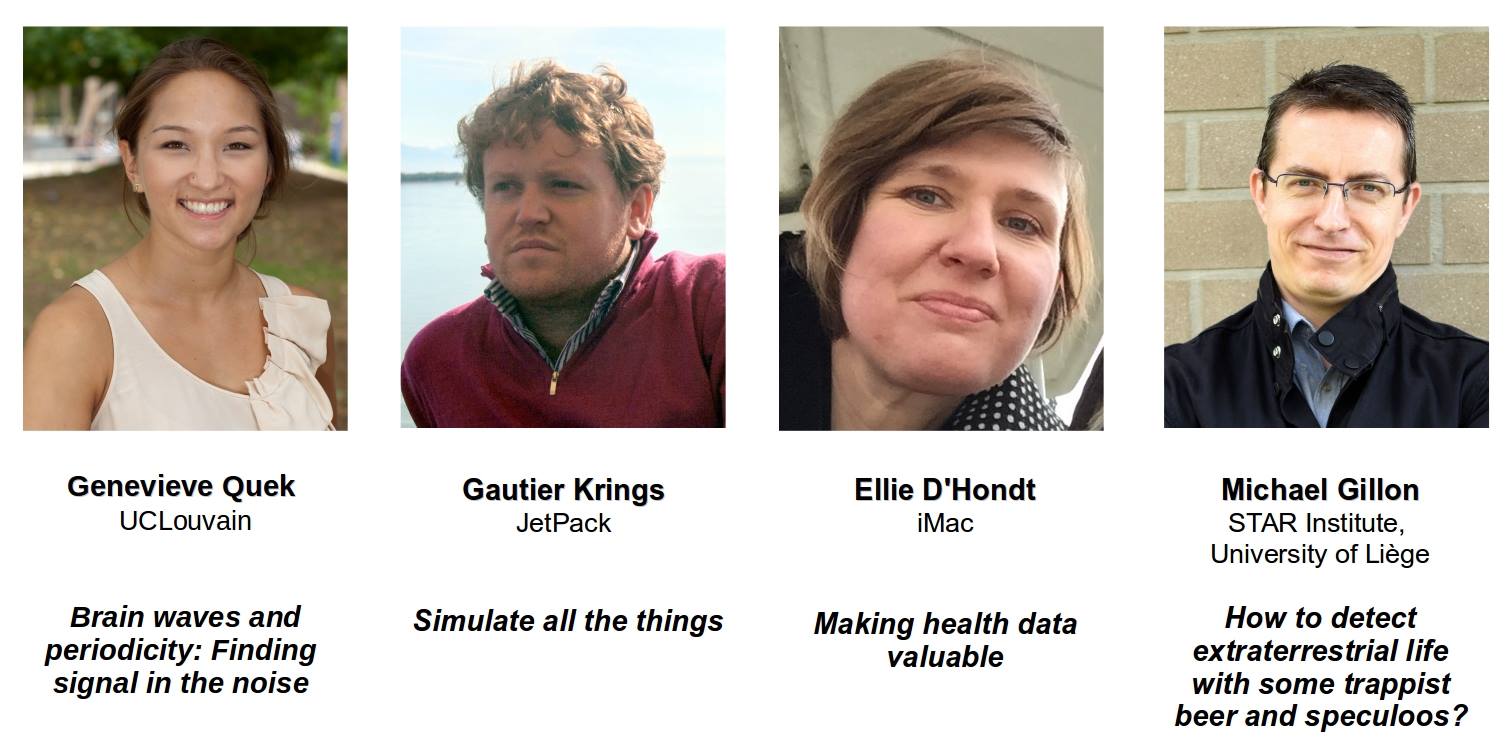 DataBeers is a recurring event to bring people together to talk about any and all aspects of data in a relaxed environment lubricated with some beers. It started 3 years ago in Madrid and has since grown and spread to more than 18 cities around the world.
If you want to check out how our last event went, please check the videos below.
The trailer: https://youtu.be/xX9mjzKM-TY
The talks are available on our YouTube Channel: https://www.youtube.com/channel/UCahXIWicOI8rKa0NKrAi4dQ